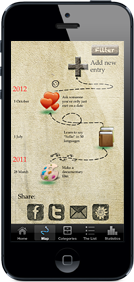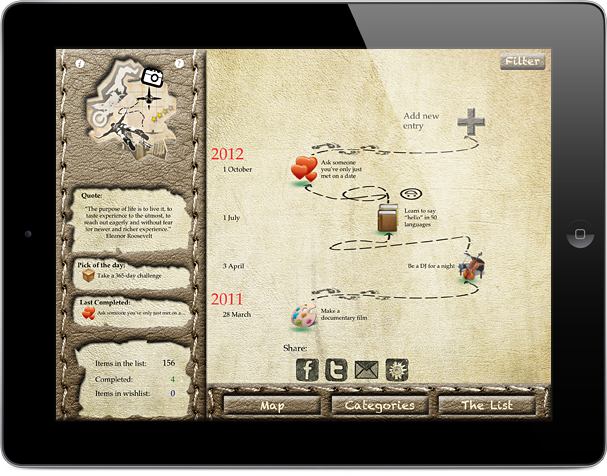 Features:
*Choose from more than 150 suggestions, or create your own individual goals and arrange them into categories and lists.
*With the unique map view you can easily see your achieved and future goals.
*Add images and videos for each item in your list.
*Share your current progress with friends over social networks
*Get inspiration from daily quotes and suggestions
*View statistics on your progress
There are many things to do in a lifetime!
Perhaps you may want to start snowboarding or learn to play the guitar. Get a dog. Visit India and Egypt. You might even want to try bungee jumping or get yourself a stand out car. You might also enjoy sharing your achievements and goals with friends as much as possible…
Nobody wants to forget their achievements or goals for the future!
"My Life List" helps you to manage your goals and works with you as a motivator. It's a helpful tool to help you keep focused on your goals.